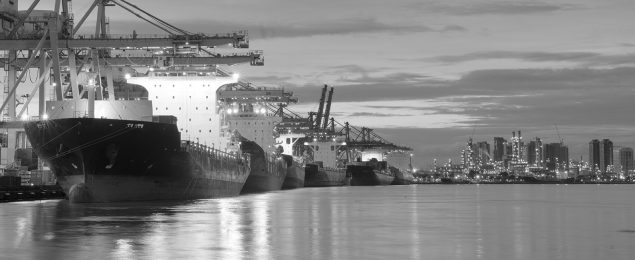 About FGHS Logistics
FGHS Logistics was founded by the FGHS, an association of manufacturers and wholesalers of sports equipment, in collaboration with partner Greenway Logistics, and is part of the overall package of member benefits available to all FGHS members. FGHS Logistics offers logistic services aimed at sustainability and innovation. In addition, logistic collective arrangements are agreed upon with logistic service providers (transporters) and offered to the members of FGHS.
Logistics is a major cost item for suppliers. Transport costs in particular have been growing for years. Given the problems around fuel prices and city distribution this will only increase. Logistic costs are influenced by scale to a great extent. Transport in particular becomes cheaper the more you cluster. In the fragmented logistic world of the FGHS members and their clients there is much to gain for that reason. And this not only concerns financial benefits, but also means you're working on a more sustainable logistics. Beside that, a few innovations were started that are certainly worthwhile, including 'Delivery time harmonisation' and 'Bundling at the source'. These are examples of horizontal collaboration in the field of distribution to the shopping street, and of moving pick and pack activities to, for instance, China. All initiatives of FGHS Logistics are aiming for cost reduction. Collaboration is key to lower cost.
What we offer
Arrangements
Express cargo international
Worldwide shipment of parcels and documents
Parcel distribution
Both domestic and abroad. To business and private addresses
Pallet distribution
Both groupage and full trucks (full truck load=FTL)
Sea freight
Both part cargo (LCL) and full containers (FCL)
Air freight
Ad hoc and structural
Rail transport
Worldwide & Europe
Outsourcing logistics
Control over incoming flows, storage, order picking, delivery, added value services, both for wholesale operations and online activities
Service
General logistic advice. From our own expertise and network. Support in the organisation of efficient logistics and transport
Advice regarding process organisation in a logistics environment
Development of logistics concepts in the field of sustainability and innovation
Logistics-related information technology and possible expansion of the entire business operation, aimed at the omnichannel development in the fashion branch, the customer being central
Supporting companies entering external markets, international market development may require logistic infrastructure abroad
FGHS freight counter. One counter for all your ad hoc transport questions with solutions for a good market price. Call +31338700203 or email to fghs@vrachtloket.nl
Upon request we organise customised solutions if your personal logistics situation requires it.
Benefits of participation
Individual benefits
Companies switching to one of the transporters from the arrangements will get better rates than the current ones;
Companies already participating in one of the arrangements see their purchasing power grow as the transport arrangements become filled. The success of the arrangements depends on the performance of the transporters selected. If this falls short, FGHS Logistics is in the position to raise this matter with the transporters;
In some cases it is not profitable for companies to switch to one of the transporters in the arrangement. However, the introduction of the transport arrangement in the market has already created 'dynamics' in the market and thanks to the steady growth in volume the propositions of FGHS Logistics improve steadily;
You can also easily join innovative logistics projects in which the service is put to the test. FGHS encourages its members to participate in such innovations so we can build new possibilities with additional power;
You can receive first-line logistic advice. In a conversation with the FGHS Logistics adviser you can exchange thoughts on all levels about your logistics situation. They can give you custom advice based on market developments, possibilities and experience. For 'larger' logistics projects FGHS Logistics has a network of specialists who are available at substantially reduced rates. Of course, they too provide custom advice.
Collective benefits
Clustering of transport streams contributes to the prevention of the congestion of inner cities and the reduction of CO²; in other words, FGHS Logistics takes up social responsibility on behalf of its members;
Following this, FGHS Logistics seeks the dialogue with (local) authorities about the problems surrounding distribution. By thinking along, exchanging ideas and developing initiatives ourselves we stay ahead of cost-increasing regulations and guarantee our distribution for the future;
Sale in the shops is less frequently disturbed by the delivery of goods as there are not five transporters coming at different times, but only one transporter in a day. Moreover, innovations such as taking back packaging waste will strongly improve the service to your customers;
Thanks to the built-up purchasing power it is possible to request supplementary services from the logistics service providers and as a branch we can realise our wish list. This way, our position as a branch will remain strong in the turbulent world of logistic service providers with its many takeovers, bankruptcies and mergers.
How to participate
Depending on your need you can plan a visit with one of the advisers of FGHS Logistics. During the meeting the operation of the logistics arrangements will be explained to you and a scan can be made of the logistics operation of your company. This scan is intended to reveal the optimal use of the transport arrangements and determine a rough indication of the discount to be achieved. But the scan can also yield tips for logistics cost savings that can be made anyway (irrespective of discount rates). Usually a meeting to go through all your specific logistics issues is useful, as practice has proven: logistics is custom work, after all.
The meeting will often show that one or several of the logistics discount arrangements are interesting for you. FGHS Logistics can make a cost estimate for you. There are frequent assessment interviews between FGHS Logistics and the transporters. It is also FGHS's task to closely monitor the quality of the service provided by the transporters. For that reason, FGHS makes very high admission requirements for the selection of new transporters.
Thanks to continuous expansion of the arrangements and growing purchasing power we succeed in getting better rates over and over again. So it is rewarding to keep informed regularly on the newest developments. Our advice is to plan a meeting with FGHS Logistics at least once a year.
Contact
Contact FGHS Logistics:
Telephone number: +31 88 991 00 77
Email: info@fghslogistiek.nl
FGHS Freight counter:
Telephone number: +31 33 870 02 03
Email: fghs@vrachtloket.nl
Visiting address:
FGHS Logistics
Sports Business Center
Plesmanstraat 1
3833 LA Leusden
The Netherlands